CeraVe AM Facial Moisturizing Lotion with Sunscreen
Moisturizer and sunscreen are two essential steps in any skincare routine for healthy-looking skin. To help keep things simple, you can use a facial moisturizer that includes broad-spectrum SPF 30 sunscreen, like our AM Facial Moisturizing Lotion. Facial moisturizers with sunscreen allow you to hydrate your skin and help protect it from the sun's rays in one convenient step. However, sunscreens must be reapplied at least every two hours for sunscreen protection.
Non-comedogenic daytime moisturizer with SPF 30
CeraVe AM Facial Moisturizer is a morning skincare multitasker that moisturizes and nourishes your skin while helping to absorb and reflect the sun's damaging UVA and UVB rays. It's formulated with three essential ceramides, along with hydrating hyaluronic acid, soothing niacinamide, InVisibleZinc™ Technology (microfine zinc oxide), and our MVE technology—which releases a steady stream of moisturizing ingredients for continuous, all-day hydration.
Our moisturizer with SPF 30 sunscreen offers both chemical and mineral sun protection, spreads easily and evenly, and is formulated to help maintain the skin's protective barrier. This formula is lightweight and non-comedogenic (meaning it won't clog your pores), which makes it an ideal pick for all skin types.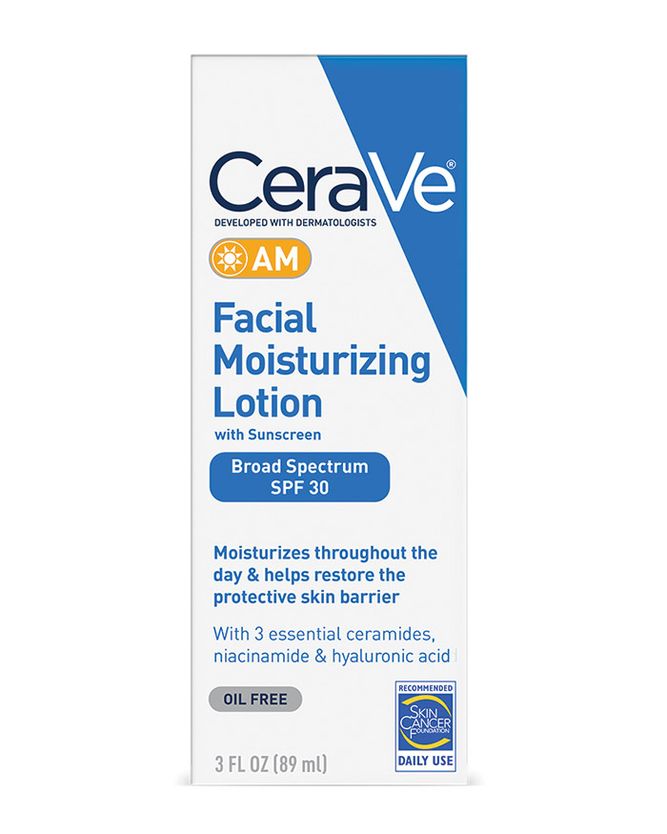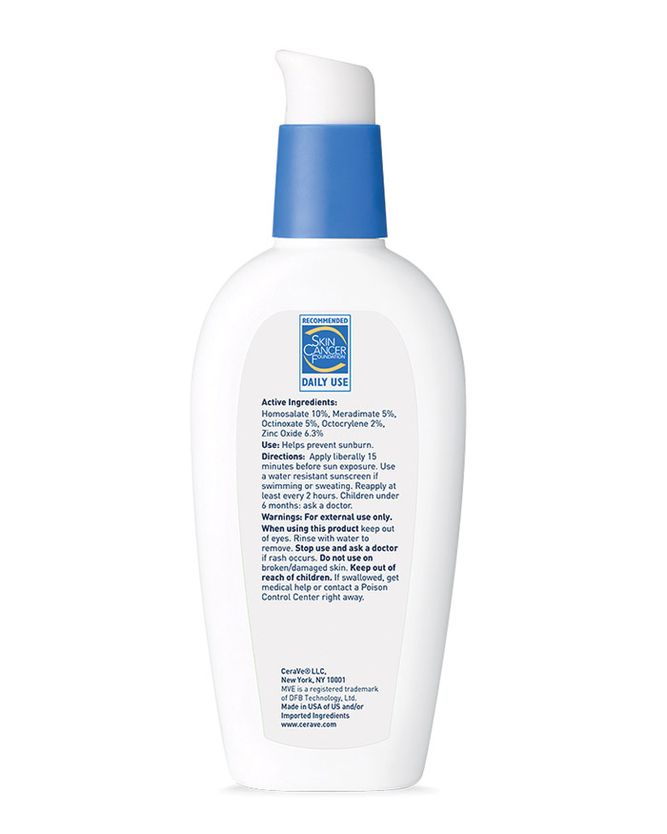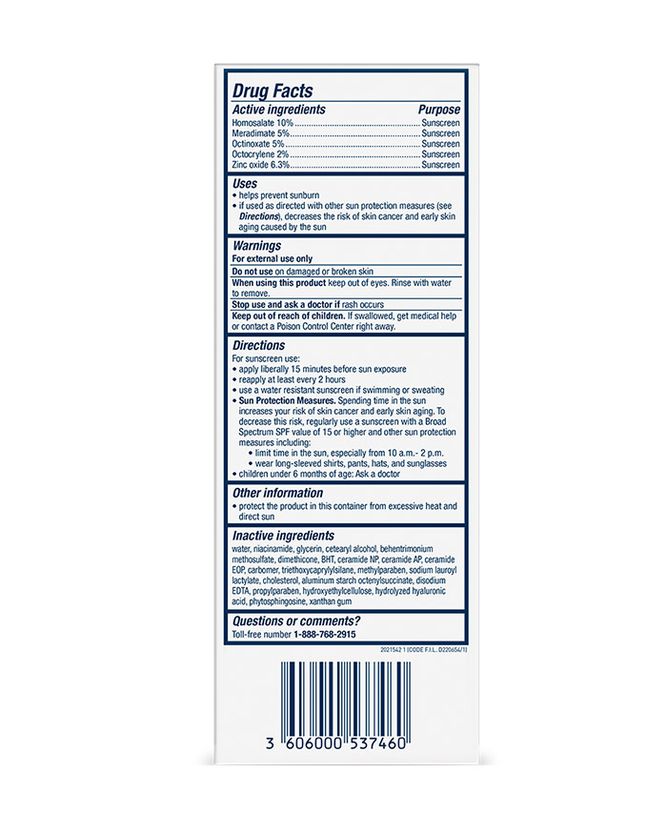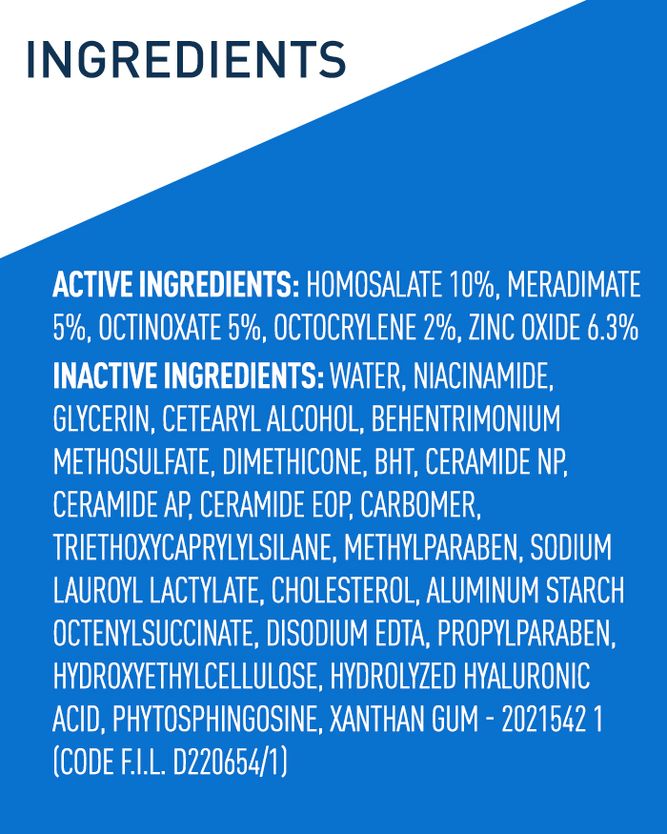 Benefits of AM Facial Moisturizing Lotion with Sunscreen
Broad-spectrum SPF 30 sunscreen: Helps protect your skin against harmful UVA and UVB rays
Spreads evenly and easily, and dries with a clear finish
InVisibleZinc™ Technology: Microfine zinc oxide
MVE Technology: This delivery system continually releases moisturizing ingredients for all-day hydration
Ceramides: Key components of the skin's natural barrier; this formula with ceramides helps maintain and restore the skin's moisture barrier
Hyaluronic acid: Helps retain the skin's natural moisture
Niacinamide: Helps calm the skin
Non-comedogenic, allergy-tested, oil-free, and fragrance-free
Developed with dermatologists and suitable for all skin types
Recommended by The Skin Cancer Foundation
How to use AM Facial Moisturizing Lotion with Sunscreen
Unlock the pump for first time use by twisting it to the left and pressing down several times until the product comes out. (Note: You may actually have to press down on the pump as many as 10-20 times to initially begin dispensing lotion.)
Apply liberally 15 minutes before sun exposure
Reapply at least every 2 hours
Use a water-resistant sunscreen if swimming or sweating
For children under 6 months of age, consult a doctor
Sun Protection Measures: Spending time in the sun increases your risk of skin cancer and early skin aging. To decrease this risk, regularly use a sunscreen with a broad-spectrum SPF value of 15 or higher, along with other sun protection measures, including:

Limit time in the sun (especially between 10 a.m. and 2 p.m.)
Wear long-sleeved shirts, pants, hats, and sunglasses