What is La Roche-Posay Lipikar AP+M Baume Body Balm 400ml
Lipikar AP+M Baume is the perfect face and body balm to get rid of severe dry, itchy and eczema-prone skin on babies as young as 2 weeks, children and adults all year round. Worked with Dermatologists, the balm is clinically proven to reduce itching by half, provide immediate soothing and space out the frequency of flare-ups of eczema and severe dryness. The new AP+M triple-action formula has a reinforced anti-scratching, anti-relapse efficacy and rebalances the skin's microbiome. It replenishes skin's essential lipids to strengthen its moisture barrier and provides long-lasting 48-hour hydration. Working with Oncologists, Lipikar Baume AP+M is safe for cancer patients undergoing cancer treatments.
NEW LIPIKAR Baume AP+M
 rebalances skin 
microbiome
. It soothes skin immediately and reduces scratching. With its anti-relapse efficacy, it spaces out flare-ups. It nourishes skin, and restores the skin barrier. Formulated for babies, children, adults with very dry, eczema-prone or allergy-prone skin.
HOW TO APPLY
Apply to face and body, once daily.
For enhanced results, use LIPIKAR Syndet or Huile lavante AP+ as cleanser and Stick AP+ in the day to soothe scratching.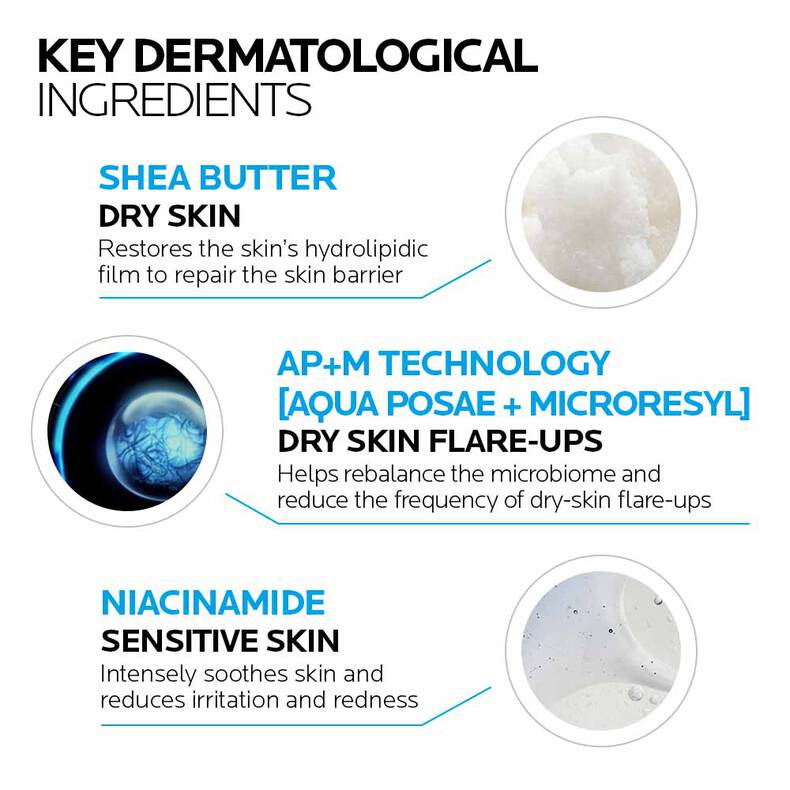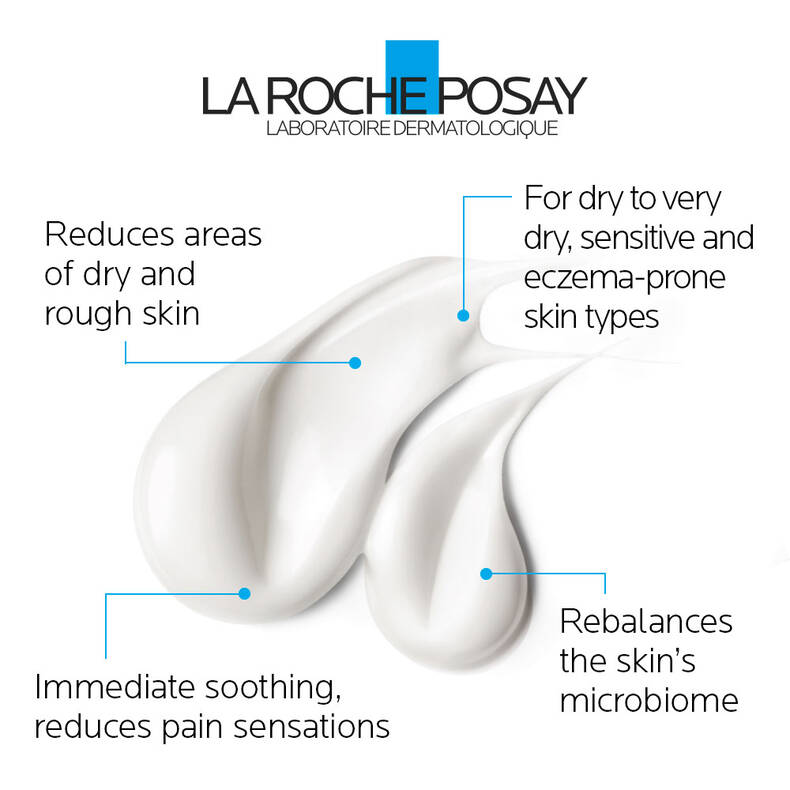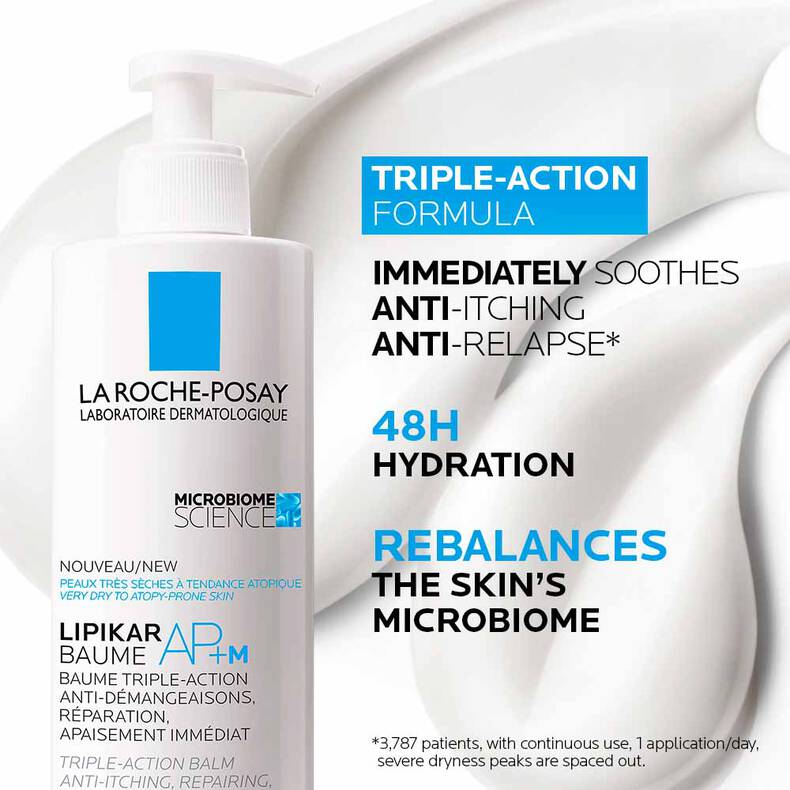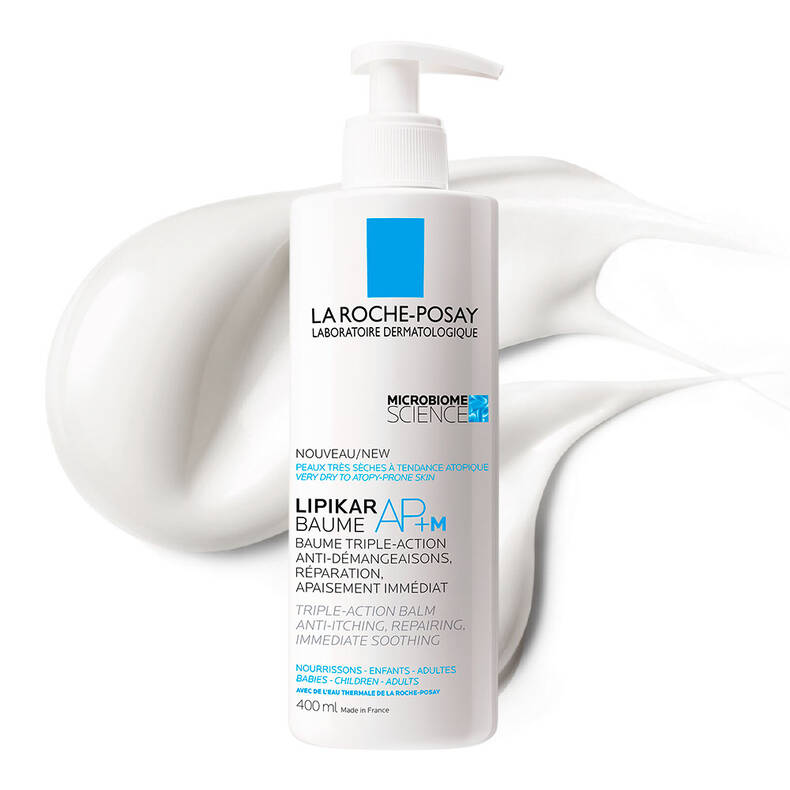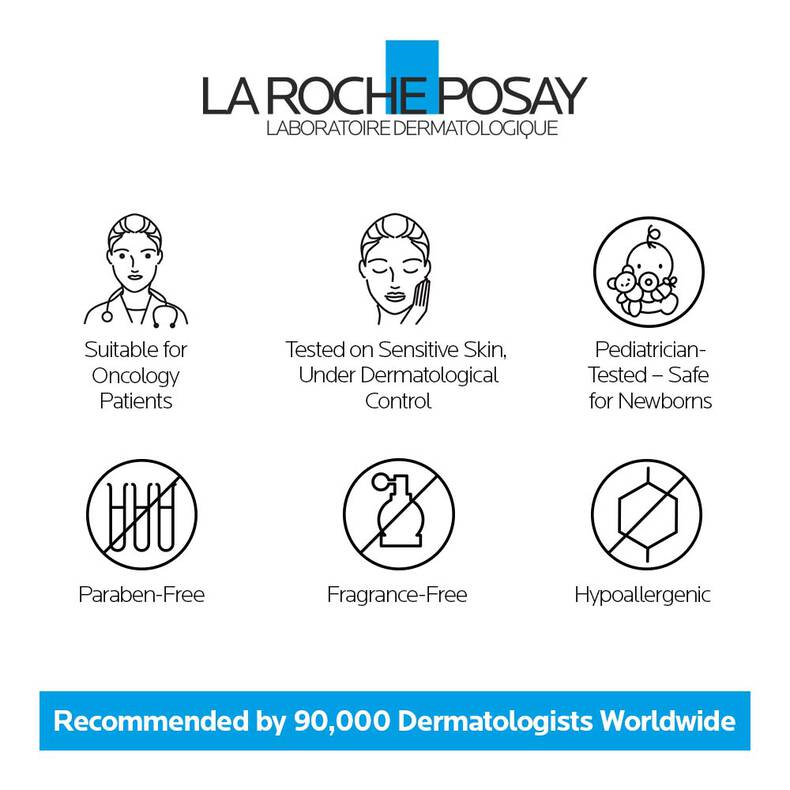 TEXTURE
Quickly absorbs to facilitate and speed up daily application. Non-greasy, non-sticky finish.
With La Roche-Posay thermal spring water.
KEY BENEFITS
NEW Lipikar Baume AP+M immediately soothes eczema-prone skin. It has a reinforced anti-scratching, anti-relapse efficacy and rebalances skin microbiome.
THE SCIENCE BEHIND
La Roche-Posay research has shown that to lastingly relieve atopic eczema-prone skin, you need to rebalance its microbiome – skin's invisible living ecosystem. NEW LIPIKAR Baume AP+M is formulated with Aqua Posae to rebalance microbiome, nourishing Shea Butter and soothing niacinamide. For all the family.
Tested on more than 700 subjects with dermatologists and paediatricians.
Fragrance-free.
100% of Shea Butter comes from a socially responsible sourcing program in Burkina Faso.
TEXTURE: The soothing balm quickly absorbs into the skin and is non-greasy with a non-sticky finish, leaving the skin soft and comforted from sensitivities.