Description
What is Bio-Oil Dry Skin Gel?
Dry skin can be a problem for many people and making sure you have the right moisturizer in your skincare routine helps your skin's barrier stay intact and retain water. Bio-Oil Dry Skin Gel: clinically proven to improve dry skin with the specialist formulation that is absorbed easily, helping to relieve the signs and symptoms of dry skin.
Specifically designed for dry skin and with its unique formulation provides the best of both worlds:
Helps add moisture to the skin
Helps create a barrier to stop moisture loss
Absorbs easily into the skin leaving it feeling immediately moisturized
Proven to improve skin dryness
Formulation
Bio-Oil Dry Skin Gel is a way to care for dry skin. Most of the water in traditional creams, lotions, and body butter is likely to evaporate when coming into contact with your skin. It's often what can cause the cold sensation that you feel when applying these products. Bio-Oil Dry Skin Gel is an oil-based gel moisturizer that contains only 3% water, 13% humectants, and 84% oil to both hydrates and protects the skin from moisture loss.
User trial results
✓ 62% agreed that 'it is better than any product they have ever used before to combat dry skin'1
✓ 86% agreed that 'their dry skin improved over the course of a two-week period'1
Clinical trial results
✓ 82% agreed that 'they saw a difference in just two days'2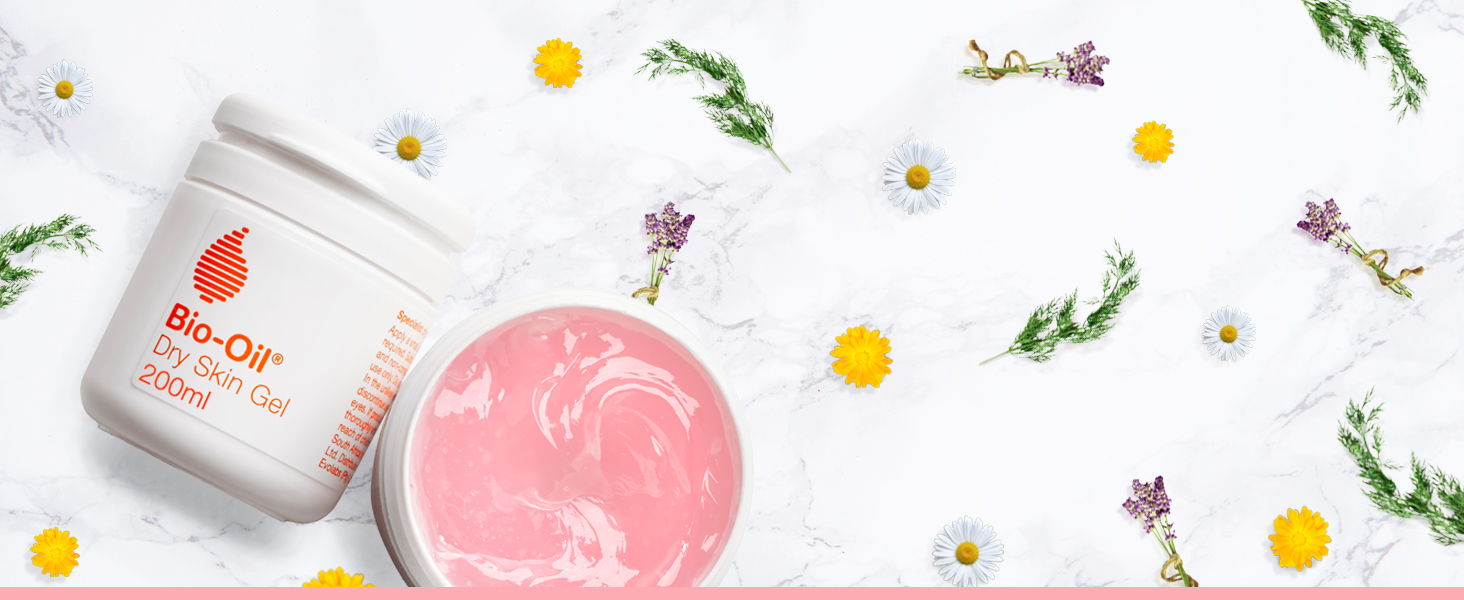 Absorbs Easily into Dry Skin
The unique gel-to-oil texture absorbs easily and creates a protective film to resist moisture loss and restore dry skin to its optimal hydrated state.
Infused with Softening Emollients
With just 3% water, this highly potent formulation combines moisturizing oils and essential vitamins to help ensure the improvement of the top layer of skin.
Soothing Boost of Moisture
Dry Skin Gel can be used all over the body and massaged in small circular motions until almost fully absorbed. Apply a small amount to dry skin as required. Use less than you would when applying a cream or lotion.
A New Way to Treat Dry Skin
Our breakthrough new Dry Skin Gel replenishes the skin's barrier and deeply moisturizes. Bio-Oil Dry Skin Gel has been clinically proven to improve dry skin.