Buy CeraVe Moisturizing Cream
A compromised skin barrier can lead to skin that looks dry, scaly, rough, or flaky. It might also feel irritated, itchy, or uncomfortable. This is because, when your skin barrier is disrupted, it may be unable to keep essential moisture in (and harmful irritants out). Including a barrier-restoring cream with ingredients like hyaluronic acid and ceramides in your daily skincare routine can help restore the look and feel of smooth, supple, and healthy-looking skin.
Barrier-restoring moisturizing cream for face and body
CeraVe Moisturizing Cream is a rich, non-greasy, fast-absorbing moisturizer for normal to dry skin on the face and body. Formulated with three essential ceramides, it works to lock in skin's moisture and help maintain your skin's protective barrier. Our moisturizing cream also features hyaluronic acid, petrolatum, and MVE Delivery Technology—which works by continually releasing moisturizing ingredients for long-lasting hydration. Developed with dermatologists, this barrier-restoring cream is gentle on skin, fragrance-free, and accepted by the National Eczema Association.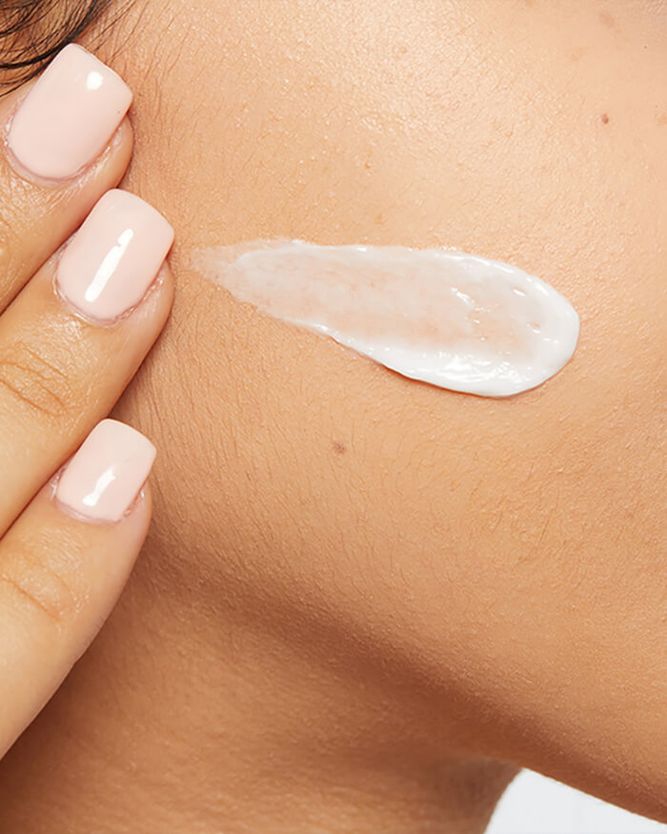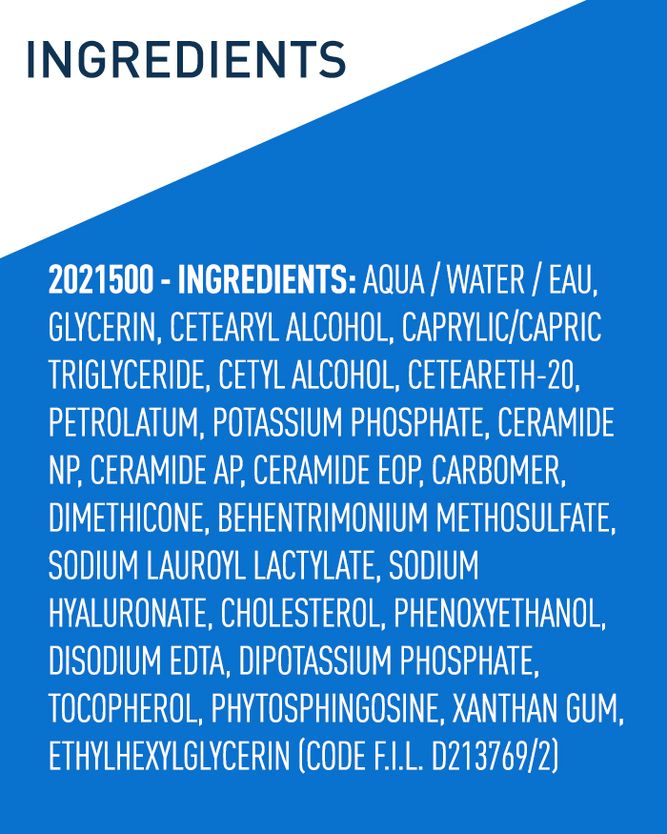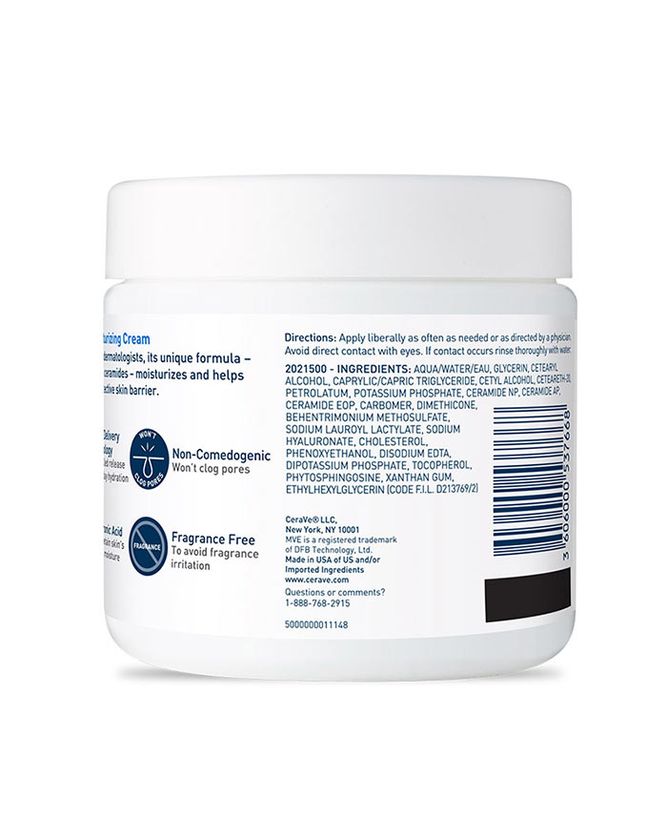 Benefits of Moisturizing Cream
Suitable for normal to dry skin on the face and body
MVE Technology: This delivery system continually releases moisturizing ingredients for 48-hour hydration—supporting your protective skin barrier, long after you've finished applying.
Ceramides: Help maintain the skin's natural barrier
Hyaluronic acid: Helps retain skin's natural moisture
Non-comedogenic and fragrance-free
Developed with dermatologists
Accepted by the National Eczema Association and American Diabetes Association
How to use Moisturizing Cream
Apply liberally as often as needed, or as directed by a physician