Buy CeraVe Hydrating cleanser for normal-to-dry skin
A cleanser can remove dirt, makeup and other debris, but a hydrating cleanser, like CeraVe Hydrating Facial Cleanser, can do all that without disrupting the skin's natural protective barrier or stripping the skin of its natural moisture. Created with dermatologists, CeraVe Hydrating Facial Cleanser is a gentle face wash with ingredients like ceramides and hyaluronic acid that work to restore the skin's natural barrier to help the skin lock in moisture.
CeraVe Hydrating Cleanser was designed to cleanse and refresh the skin without over-stripping it or leaving it feeling tight and dry. Featuring hyaluronic acid to hydrate the skin and 3 essential ceramides that work together to lock in skins moisture and help restore your skin's protective barrier. MVE Delivery Technology encapsulates ceramides to ensure efficient delivery within the skin's barrier and slow release over time. Supporting your protective skin barrier, long after you've finish applying. This non-comedogenic face wash is an effective yet non-irritating way to start off any skincare regimen. Best for normal to dry skin.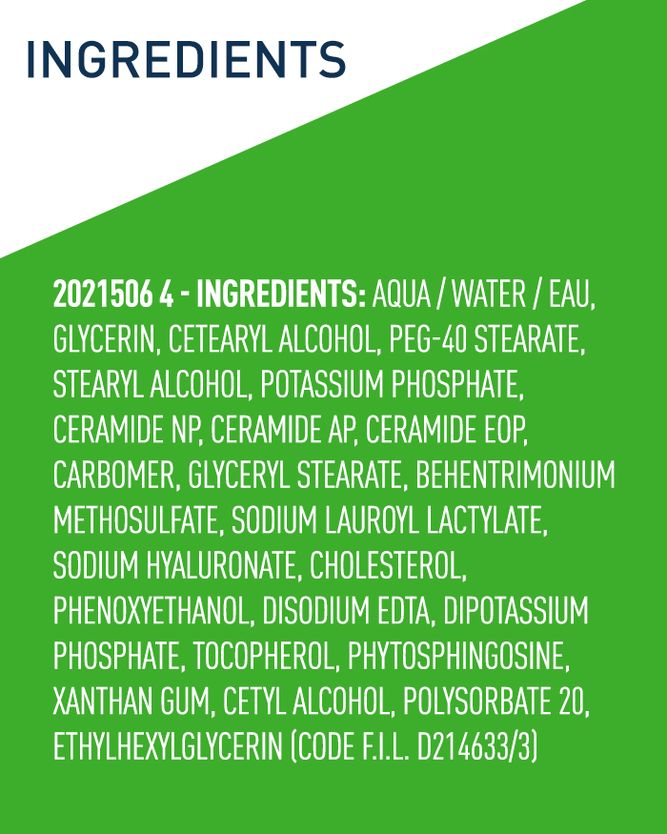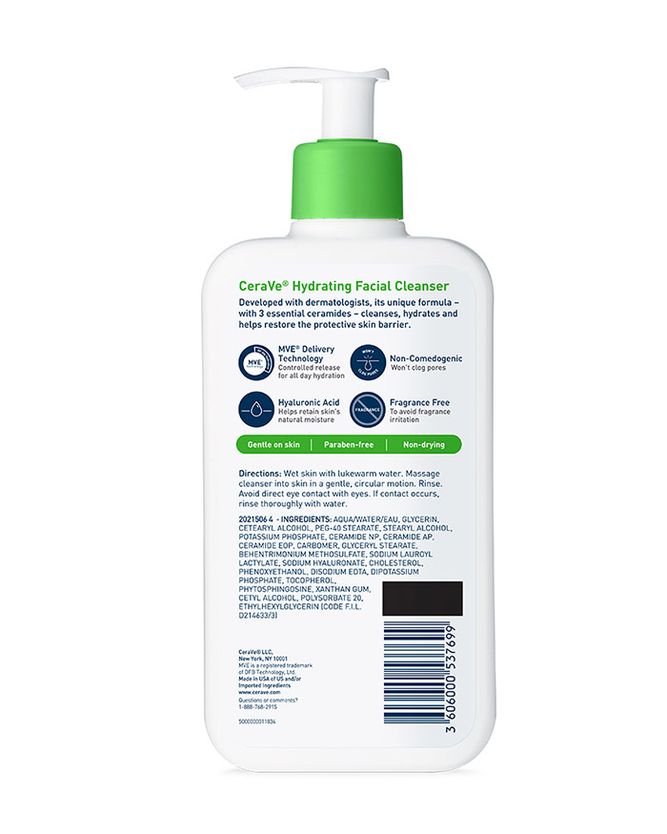 Benefits of Hydrating Facial Cleanser
Suitable for normal to dry skin
Gently removes dirt, oil and makeup without leaving skin tight or dry
MVE Technology: This patented delivery system continually releases moisturizing ingredients for all day hydration
Ceramides: Help restore and maintain the skin's natural barrier
Hyaluronic acid: Helps retain the skin's natural moisture
Non-comedogenic, non-irritating and fragrance-free
Developed with dermatologists
Accepted by the National Eczema Association
How to use Hydrating Facial Cleanser
Wet skin with lukewarm water
Massage cleanser into skin in a gentle, circular motion
Rinse