What is PH Care Feminine Wash?
PH Care Feminine Wash is a mild cleanser formulated for gentle, soft, and feminine intimate areas. With a dual-hydration moisturizing formula, it takes good care of sensitive and dry skin. This cleanser helps maintain original Ph levels after washing with a Ph formula of 5 that matches normal skin Ph. It comes with a light and fragrant scent to nourish skin while cleansing.
Key Features:
1. Balanced pH Formula: PH Care Feminine Wash is specially formulated to match the natural pH of your intimate area. By maintaining this delicate balance, it helps prevent irritation, discomfort, and infections, making it suitable for daily use.
2. Mild and Gentle: Our feminine wash is crafted with a mild, soap-free formula that cleanses without causing dryness or irritation. You can trust it to cleanse and protect your most sensitive area without harshness.
3. Odor-Neutralizing: Say goodbye to worries about unwanted odors. PH Care Feminine Wash effectively neutralizes odor-causing bacteria, leaving you feeling fresh and confident all day long.
4. Hypoallergenic: We understand the importance of sensitive skin care. Our feminine wash is hypoallergenic, making it safe for even the most delicate skin types.
5. Dermatologist-Tested: Rest assured that our product has been rigorously tested and approved by dermatologists, ensuring its safety and effectiveness.
6. Everyday Use: PH Care Feminine Wash is suitable for daily use, helping you maintain your intimate hygiene and overall well-being.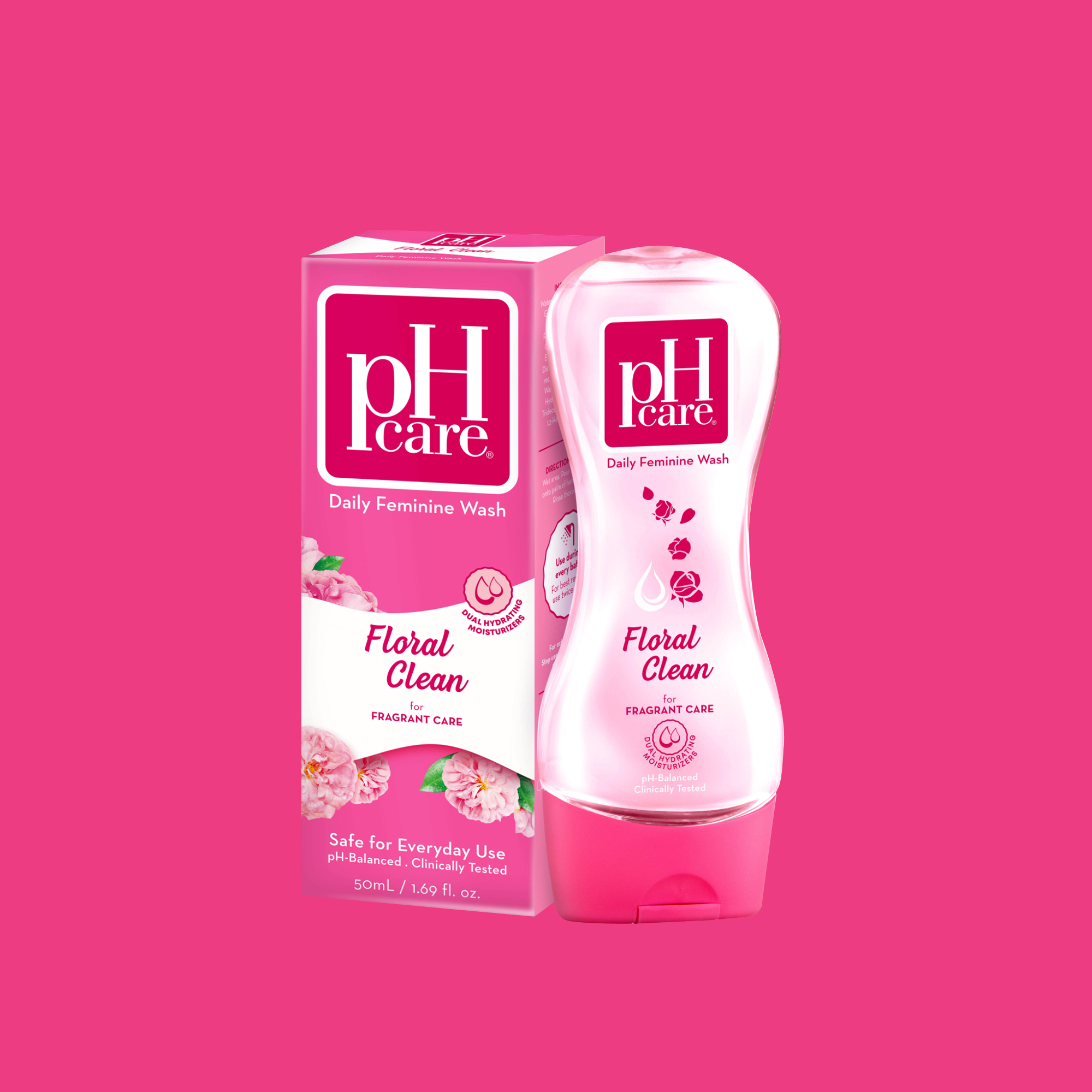 Why Choose PH Care Feminine Wash:
Complete Confidence: With our feminine wash, you can go about your day with complete confidence, knowing that you are clean and fresh.
Uncompromising Quality: We pride ourselves on delivering a product that meets the highest quality standards, ensuring your comfort and safety.
Intimate Care Experts: For years, PH Care has been a trusted name in intimate care. Our feminine wash continues to be the choice of women who prioritize their well-being.
Exceptional Freshness: Feel refreshed and rejuvenated every day, thanks to the gentle yet powerful cleansing action of PH Care Feminine Wash.
Elevate your intimate hygiene routine with PH Care Feminine Wash. Experience a new level of confidence, freshness, and comfort that empowers you to be your best self. Take care of your most sensitive needs with a product designed just for you.
Make PH Care Feminine Wash a part of your daily routine and embrace a healthier, more confident you.
More Intimate Wash Products
Follow Us on Facebook