Urisol Sachets
Urisol Sachets offer relief from urinary tract infections (UTIs Treatmemnt), addressing symptoms like pain, burning sensations, and frequent urination. The key ingredient, phenazopyridine, effectively numbs the bladder and urethra, alleviating discomfort. Each sachet contains 200mg of this medication, which is dissolved in a glass of water and consumed orally. Typically, you'll take the sachets as per your doctor's instructions, usually three times daily, with or without food.
Remember, staying well-hydrated is vital while using Urisol Sachets; it aids in flushing out bacteria, reducing the risk of further infections. It's important to note that this medication is intended for short-term use, generally no longer than two days. It targets symptom relief and does not address the underlying infection. If necessary, your doctor may recommend another medication for that purpose.
For safe and effective usage, always consult your healthcare provider before using Urisol Sachets and adhere to the prescribed dosage and guidelines. Your well-being is our priority.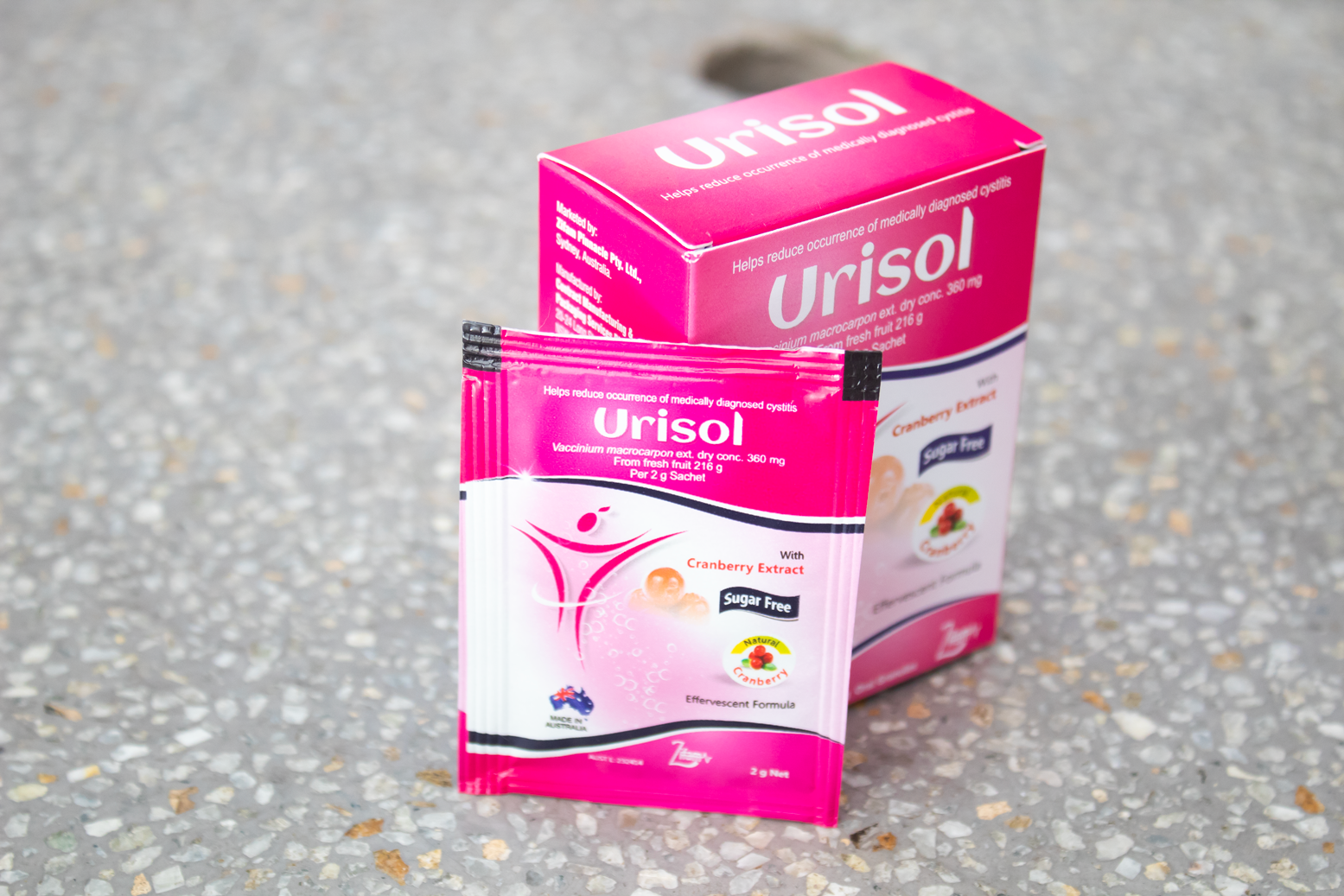 Directions for Using Urisol Sachets:
Dissolve a sachet of Urisol in a glass of water and drink immediately.
Two to four sachets a day, or as directed by a healthcare provider.
If pain or irritation persists for more than 2 days, consult your doctor.
The presence of blood in the urine warrants immediate medical attention.
If symptoms persist, please seek advice from a healthcare provider.
Store below 300C, away from direct sunlight. Do not use it if the sachet is torn.
Keep away from children. Always read the label carefully before use.